by Lucky-Whiskers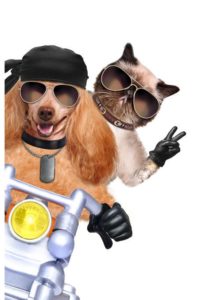 Ever wonder what your pets are doing while you are on vacation?
Happy pets
It's important for your pets to feel happy – even when you are away from home!
People call me a pet whisper because, since childhood, I've always "talked to the animals" and in most cases, they talk back to me. They know I speak their language of love and we have deep conversations.
When you are away from home your pets will receive a lot of attention. I spend time with them doing things they love to do. Whether that be grooming, or playing with them, I'll make sure to capture special moments and send you photos and updates of our activities.
My intention is to greatly reduce the stress of separation for the pets' parents — and it makes the sitting engagement entertaining for all.
Garden deva
If you have a garden and or potted plants that need attention, I will nurture your garden as part of my service.
Secure home
We all know an empty house is a target for burglars & vandals. My visit to your home shows daily activity. I'll be your eyes and ears while you are on vacation – to collect your mail, receive parcels, and handle other requests that make for a secure home. Reports will be given to you on a regular basis.
Scheduling appointments
Pet Sitting can be scheduled once or twice a day in 30-minute intervals, 45 minutes, or 60 minutes. It all depends upon your requirements. I do not schedule every other day because it is not advisable for your pet. The best way to reach me is through email – cj@adminologist.com.
Insurance
Lucky-Whiskers is the name of my pet sitting service and I am licensed and insured through PSI (Pet Sitting International)- use the link for further information.
Intuitive Energy Tracker
Enrolled in the IETCertificate Program to further my communication with animals.