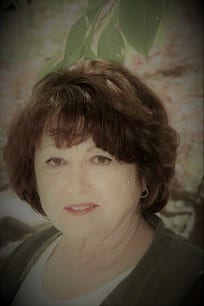 Hello, I am Candis J. Lipe and I Launched Adminologist.com® in 2016 as a niche virtual administrative service business offering specialized administrative services for busy executives, business leaders, entrepreneurs, and individuals working from home.
My experience stems from a 25-year-long Executive Assistant career in the high-tech industry. I've worked in companies ranging in size from start-up operations to Fortune 500k, always as the exective staff's right-hand support. From the President's office to the executive management team, I have provided support in a wide array of fields: Operations, Engineering, Manufacturing, Global Materials, Services; Life Science and Chemical Analysis, Quality Assurance & Regulatory Affairs, Purchasing, Marketing and Sales, Finance and Human Resources. I've also worked closely with industry leaders in semiconductors, semiconductor capital equipment, life sciences, and medical device companies.
As a Certified Business Meeting and Event Planner, I have organized hundreds of high-level corporate events that included individual and group travel. Some of these projects were highly confidential and required strategic calendar and travel planning as international business leadership teams collaborated through complex business developments, including mergers, and acquisitions.
Now, more than ever, there is a growing need for a contract administrative support service that is based in Silicon Valley.
Administrative Skills
Microsoft Office: Word, Excel, PowerPoint
Calendar and Email Management
Meeting Planner: meetings, training, seminars, and workshops
Travel Planner: Individual, and group travel – domestic & global
Event Planner: Develop, plan, and organize corporate events
Expense Reports: Concur, Excel
Accounting: Expense allocations, Chart of Accounts, Invoices
Purchasing: Buyer for office supplies, services
Contracts: Supplier Agreements, NDAs, SOWs
Volunteer Programs
American Red Cross – Organize Corporate Blood Drives
Catholic Charities – Supported setting up the Independent Aging Program
United Way – Organized Corporate Campaigns
Education, Certifications, and Associations
Past Board Member – Women In Consulting
San Jose State University
Meeting and Event Planning Certification
Demand Flow Technology (JIT Institute), Statistical Process Control, Quality Education Systems