Business Meetings – Online or In Person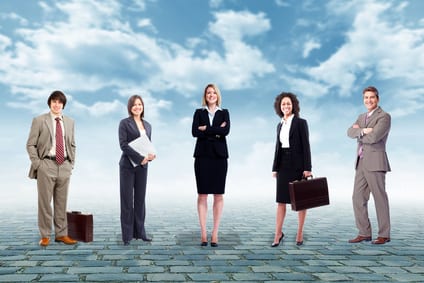 Bringing People and Places Together with Purpose
"Business Meetings are complex and often involve people in multiple time zones across the globe…usually with a common objective, goal, or an important decision to be made"
Adminologist recognizes the Meeting Planner plays a critical role in organizing important meetings. It helps to be a detailed-oriented person that can initiate the planning process by collecting all the details needed to set a meeting placeholder on the meeting originator's calendar. This begins with a meeting topic, an agenda, a list of required attendees, and to know in advance if there are any deliverables needed before the meeting date.
A shortlist of what a Meeting Planner can do for you
Collect the details to begin planning the meeting
Review calendar in advance for possible conflicts before setting the meeting notice
Help make suggestions for alternative dates, time, and duration for a backup plan
Contact the list of required attendees
Ask if there's a list of alternative attendees (decision-makers)
Send meeting Invitations with a link to access the meeting and enclosed the agenda
Collect deliverables, presentations in advance and put them in a shared folder
Track RSVPs
Send meeting reminders
Attend the meeting, arrive early, welcome attendees, manage chat
Summarize notes and send to the distribution list after the meeting
Event Planning
Travel Coordination
Working with us as your travel coordinator can be a valuable resource in more ways than you can imagine. Some travelers do not think of potential weather delays and cancelations that cause missed flights and turn any simple trip into a major headache. As your travel coordinator, we will assist you with rebooking flights, hotels, and other accommodations as needed.
To get started, we ask that you email your travel request and attach the Travel Profile Form which provides us your preferences for airlines, seating, meal options, clubs, rewards programs, and other pertinent details. This information is kept safely on file and helps us not only book your travel but efficiently take care of updating any last-minute travel changes.
Optimize your Budget
Depending upon the travel situation, we normally provide clients with two or three travel options to consider before booking a final travel itinerary. This helps clients decide on the most convenient flights and compare pricing – while also taking into consideration the preferred airline carrier of choice, direct flights versus connecting flights, and layover options. In addition, there are varying costs for hotels, rental cars, and ground transportation arrangements that are to be taken into consideration before booking the final itinerary.