Administrative Support Services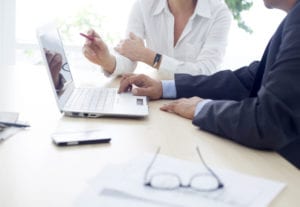 Adminologist is a service company specializing in onsite and offsite administrative services for individuals, entrepreneurs, executives, and small business owners. We work one-on-one with clients to build collaborative administrative partnerships and support projects that help improve the overall effectiveness of the business.
We recognize no two clients are alike — that is why our services are personalized and tailored to your particular business concerns.
"Our clients are comprised of business leaders, executives, entrepreneurs, and individuals working from home — people that are often bogged down with an overload of administrative tasks that detracts from the big-picture issues".
Adminologist has supported the virtualization of administrative work for years. So, even amidst a global pandemic, our mission remains the same: to provide flexible, personalized – remote administrative assistance.
Below outlines the types of administrative support services we offer. If your area of concern does not fit into any of the boxes, it's fine, we will design a support package just for you!
General Office Administration & Document Preparation

Microsoft Office: Word, Excel, PowerPoint

Calendar Management
Online Meetings & Events

Zoom, Webex, GoToMeeting
Plan, schedule, invitations, attend, notes, followup

Travel Coordinator

Business or Personal
Complete itinerary management

Expense Reporting
Purchasing Agent

Office supplies and services
Executive gifts

Social Media Updates
Newsletters and Announcements

Mail Chimp, Constant Contact

Legal Agreements and Contracts
Organize legal documents and track important deadlines

Supplier Agreements, NDAs, SOWs